FAQs For Home Buyers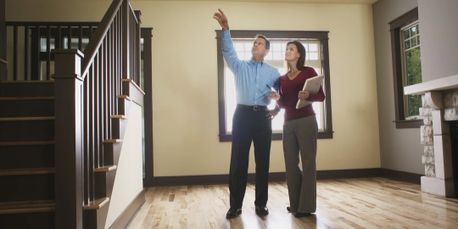 The most common question from my clients is how long will things last?
The following material was developed for the National Association of Home Builders (NAHB) Economics Department based on a survey of manufacturers, trade associations and product researchers. Many factors affect the life expectancy of housing components and need to be considered when making replacement decisions, including the quality of the components, the quality of their installation, their level of maintenance, weather and climatic conditions, and intensity of their use. Some components remain functional but become obsolete because of changing sytles and tastes or because of product imporvements. Note that the following life expectancy estimates are provided largely by the industries or manufacturers that make and sell the components listed.
Life Expectancy of Household Components
Appliances Life in Years
Dishwasher 10
Disposal 14
Microwave ovens 11
Electric ranges 17
Gas ranges 19
Garage Door Opener 10
Water heaters (varies) 10-15
2. Heating, ventilation and air conditioning (HVAC)
Central air conditioning 15
Window units 10
Humidifier 8
Gas furnaces 18
Electric furnaces 15
Sources: Air Conditioning and Refrigeration Institute, Air Conditioning, Heating, and Refrigeration News, Air Movement and Control Association, American Gas Association, American Society of Gas Engineers, American Society of Heating, Refrigeration and Air-Conditioning Engineers, Inc., Safe Aire Incorporated